'The Future is Now' - Festival Performing Event
Friday, December 6th 2013, 7.00pm
A production presented as part of CrossKultur 2013, Berlin Cultural Festival,
district Tempelhof-Schoeneberg, Berlin/Germany, November 16 – December 20, 2013.

Produced by 'Fountainhead® Tanz Theatre', Berlin, Germany.
For the Event Program (in English-German-Hebrew-Arabic) - click on the image: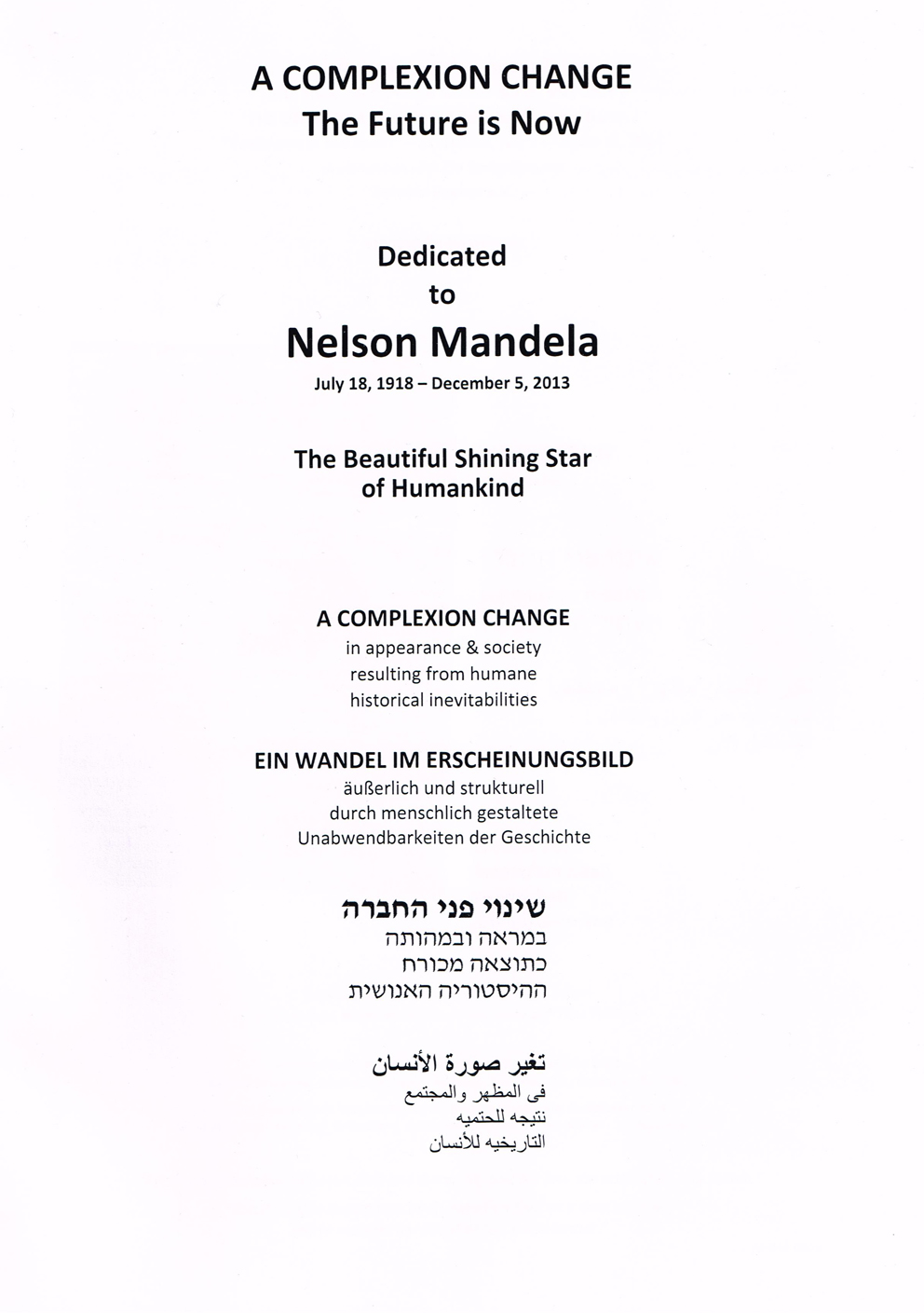 For the German Press Release - click on the image: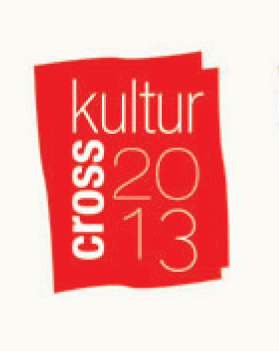 Evening Plan
Friday, December 6th 2013, 7.00pm
Rathaus Schoeneberg (city hall), cinema
John-F.-Kennedy-Platz, 10825 Berlin/Germany
7.00 pm
"All children deserve and require healthy and constructive neighborhoods, so let's get busy!"
Alinka Seth, human rights activist, and guest panelists are the guides on this journey.
In English and German
8.30 pm
A theatre journey in Hebrew, German, English and Arabic,
based upon the artistry of Amir Kaufmann, presented through spoken word, film, photography and music.
This second evening part would last app. 2 hours and include:
- 20 minuted film presenting the 'Photography Projects'.

- 20 minutes film presenting the 'ArtWorks'

- 39 minutes film presenting excerpts from the 3 shorts films (the third would screen in full)

- Poetry readings (also in Hebrew), and other readings.
Fountainhead® Tanz Theatre' Production background
"A COMPLEXION CHANGE - Transnational & Intercultural Diplomacy - The Future is Now" presents an example of the approach of Fountainhead® Tanz Théâtre to utilize art, culture, education and dialogue to address issues, which contribute to a peaceful and constructive co-existence of people from various national, cultural, ethnic, religious and socio-economic backgrounds and sexual identities.
It is part of our 33 year long history as an institution that provides a forum which supports exchange, understanding and cooperation through intercultural and interdisciplinary endeavors.
An integral part of these productions is the annual intercultural Black International Cinema Berlin, which in 2013 was presented for the 28th edition. Additional productions are our weekly television magazine THE COLLEGIUM - Forum & Television Program Berlin, the photographic exhibition and visual documentation "Footprints in the Sand?" Exhibition, as well as publications, artistic presentations and seminars.
Producer and Director: Prof. Donald Muldrow Griffith, Fountainhead® Tanz Theatre'
Production Staff: Angela Kramer, Marion Kramer, Thomas M. Wendt, Martin Christoph