'The Twister' Exhibition
- 2014 'The Twister' Exhibition's ArtWorks & PoemWorks -

The exhibition presents 23 Artworks,
a 20 minutes 'ArtWorks Selection' video (on a continious dispaly)
& 3 bi-lingual (Hebrew & English) new poems written for this event and to the 'twister' essence.
Location: Tel-Aviv, Israel,
in the gallery of Bikurey Ha'Itim's multi-disciplinary art and dance center (LINK).
Exhibition duration: from January 28th until March 1st 2014
Opening event: Tuesday, January 28th, 20:00-22:00 PM.
- Exhibition Invitation -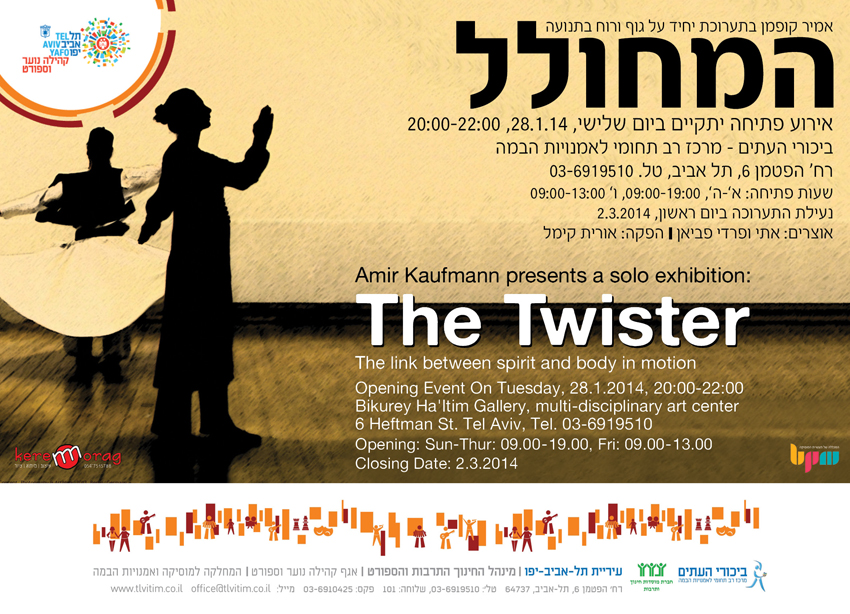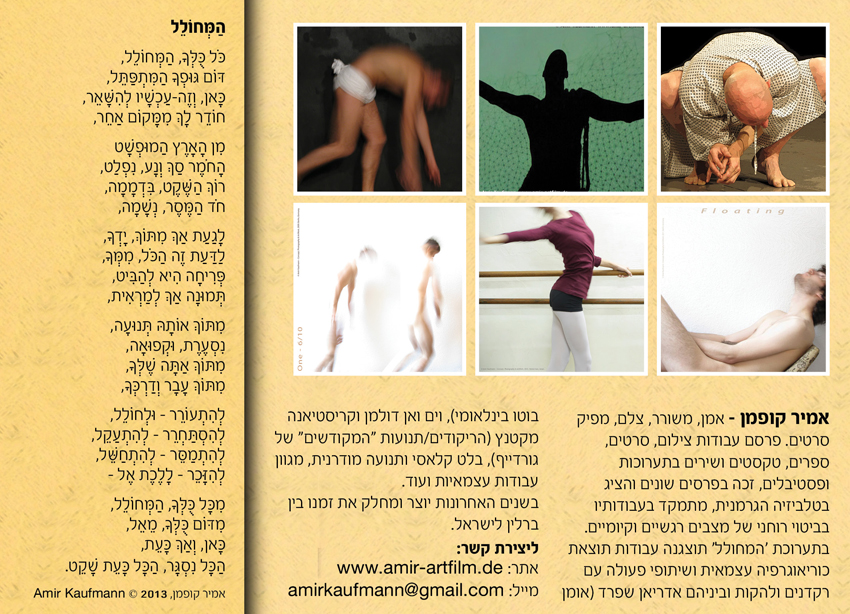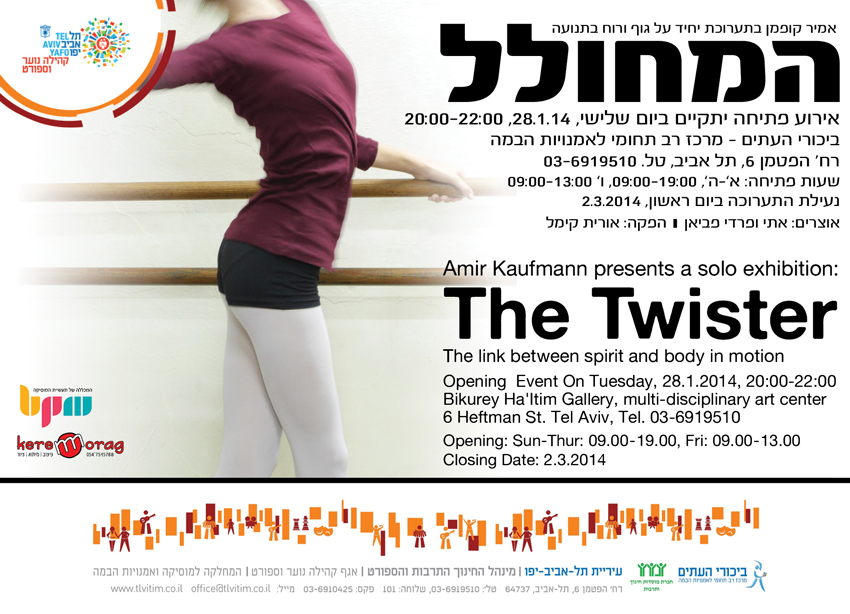 The opening event
was held on Tuesday 28/1/14 at 8:00-10:00 p.m.
with speakers: Curator Eti Fabian, Sculptor Prof. Harry Baron,
and Artist Amir Kaufmann reading poetry and talking about the creative path leading to this current exhibition,
with ArtWorks presenting the link between body and spirit in motion.
Also presented - an ongoing screening of a 20 minutes video -
a selection of the artist's photographic art works,
that was screened last month at the CrossKultur festival in Berlin.
Live Saxophone classics selection music was played.
Opening Words
by Prof. Harry Baron, Sculptor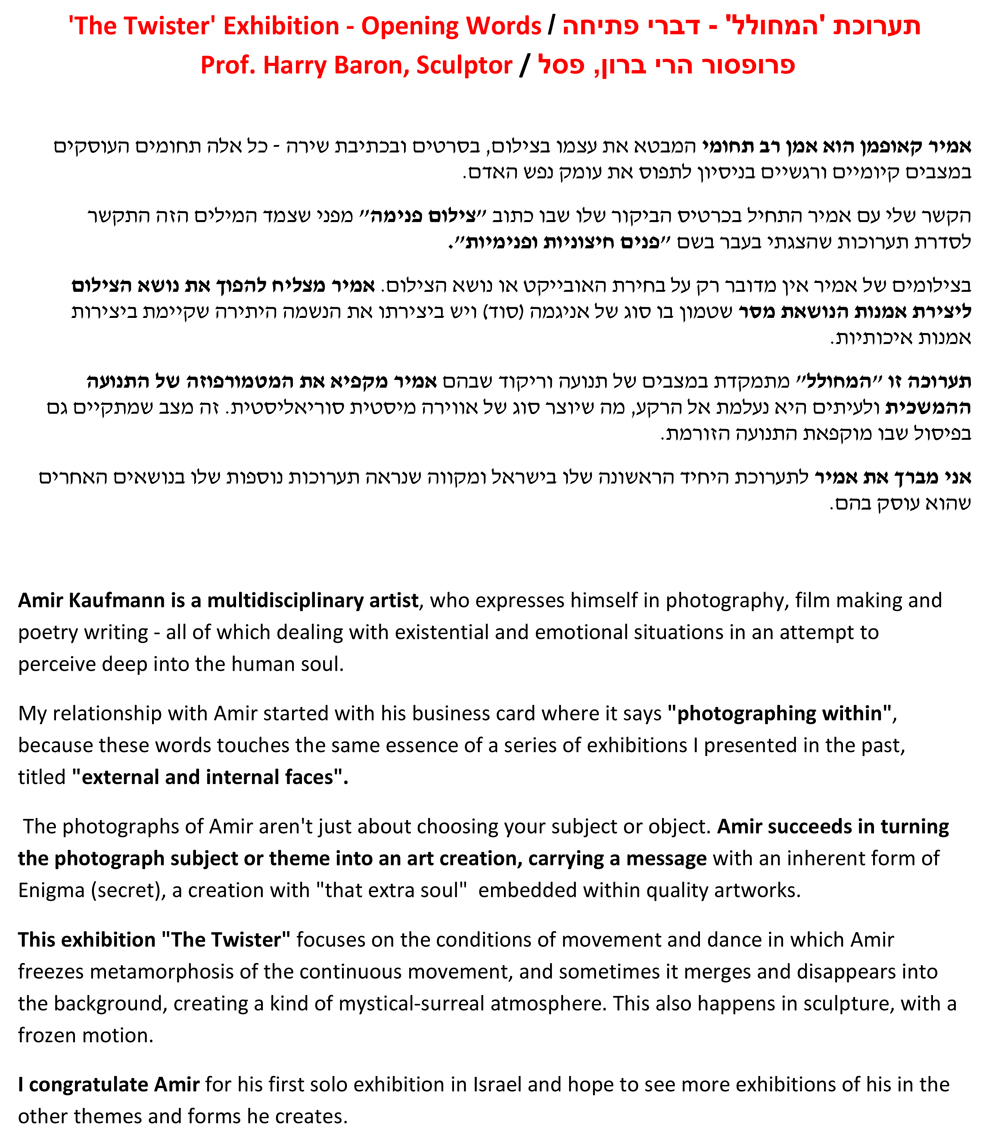 Opening Words
by The Artist Amir Kaufmann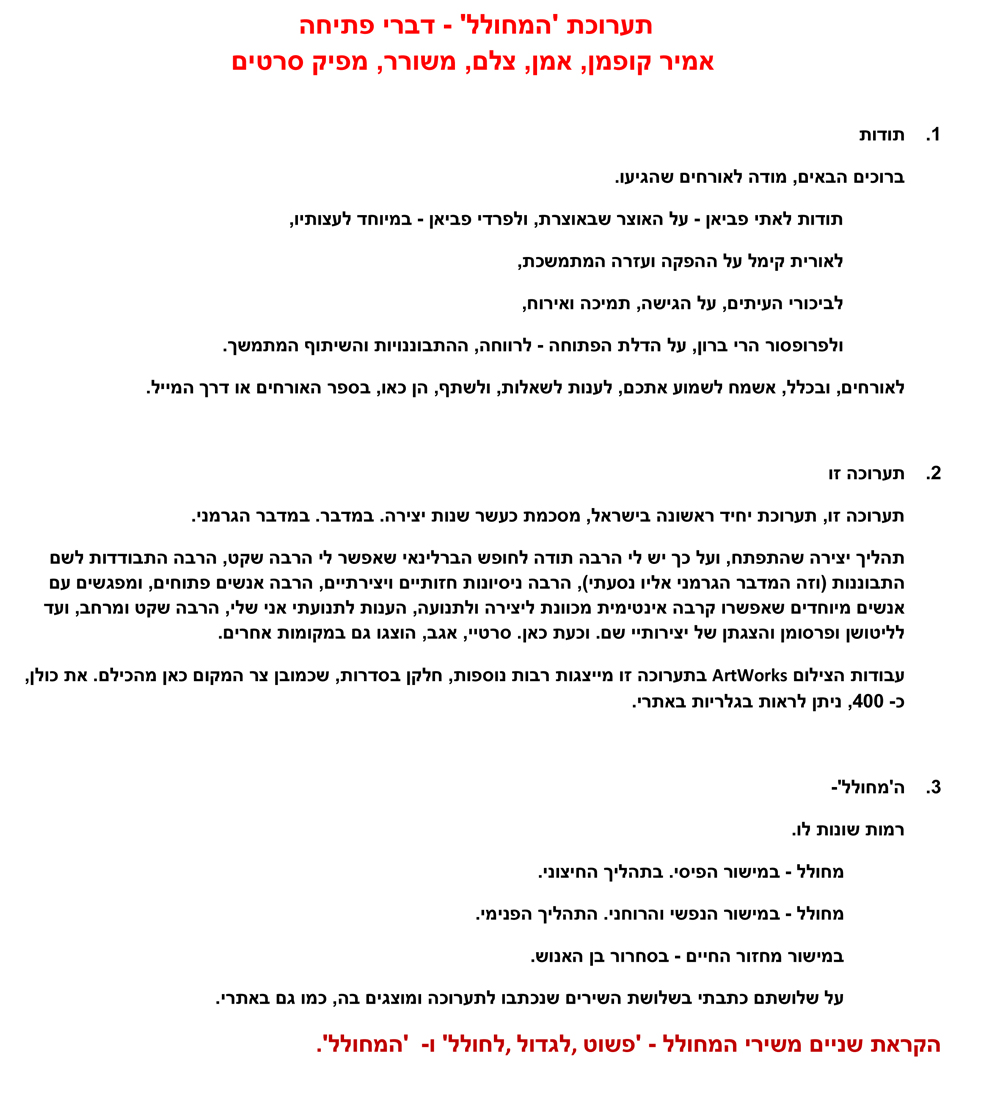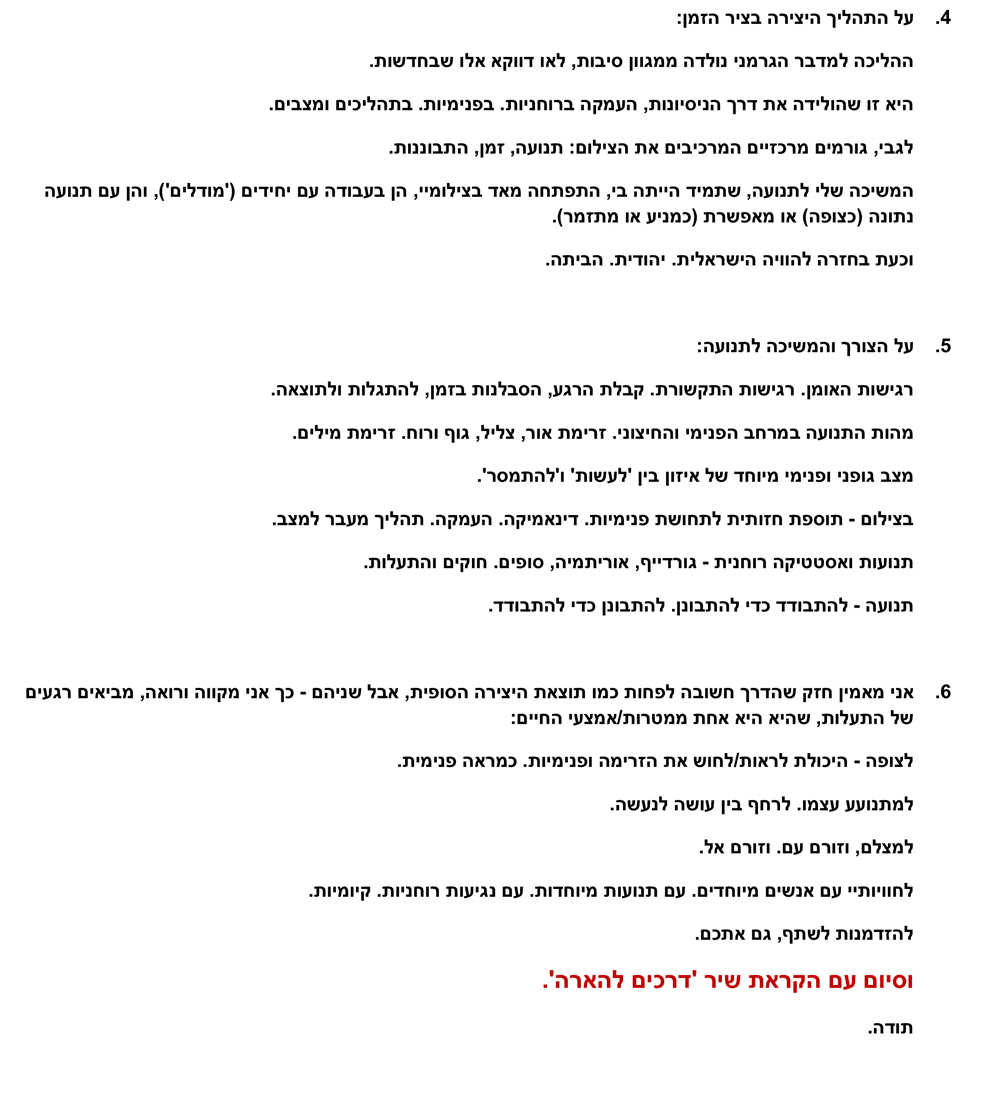 - Exhibition Images -
- coming shortly -